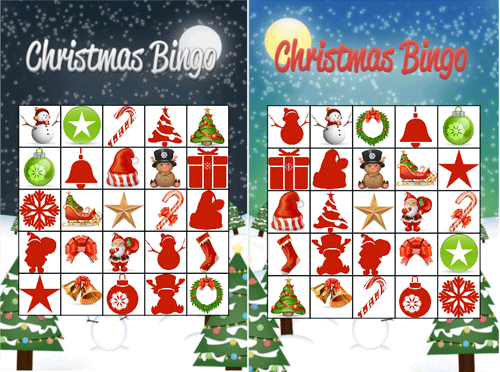 Christmas bingo cards
What's better than playing a few (or many) christmas bingo cards while the whole family sits around the christmas tree? well maybe the christmas gifts but it's fun to give your chance a shot and yell BINGO! and if not then maybe it would be fun to see someone else from your family get excited. You can print the bingo cards that have images and those that have words and could also print the blank christmas bingo cards and fill them yourself.
Click the images below to open a pdf file that contains the bingo cards
The jolly christmas bingo cards are printables that were designed to make kids enthusiastic and excited.
Jolly Christmas Set
Jolly Words Christmas Set
Jolly Blank Christmas Set